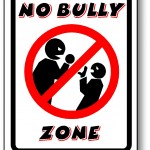 The New York Legislature had a chance this session to mount a major offensive against bullying in public schools. It only went partway with a measure, now headed for Gov. David Paterson, that puts the force of state law against bullying and requires staff training on the issue.
The measure addresses the kind of overt bullying faculty, staff or other students might see in the hallways, in the cafeteria, on the gym floor, around school grounds or on buses. What it doesn't tackle is the kind of bullying that can easily go undetected — bullying that takes place on Internet social networking pages or on a string of cell phone text messages. It's called cyber-bullying, and it can be deadly.
The residents of South Hadley, Mass., found that out in January when 15-year-old Phoebe Prince, who had moved to the community from Ireland, hanged herself in response to harassing remarks and humiliating names she had been called on sites such as Twitter, Facebook and even Craigslist, according to published reports.
Legislation approved by the New York Assembly and Senate would go a long way toward preventing bullying at schools by prohibiting harassment and discrimination on school grounds and by mandating training for school staff on how to spot and handle bullying.
Those steps are hardly insignificant, as proved by the backing they have from groups such as the New York State United Teachers and the New York Civil Liberties Union. It is the kind of law that puts school districts on high alert and could avert incidents that can erode a school district's reputation. It also can minimize ongoing, expensive legal battles like the Amelia Kearney discrimination and harassment case against the Ithaca City School District that stemmed from incidents in 2004-05. The case was dismissed by a state Supreme Court judge in 2009, but the student's lawyer has pledged to continue the legal fight.
Likewise, a lawsuit involving the Vestal district and a student who reported being bullied in the mid-1990s was still in the courts in 2006 when the state Appellate Division refused a district request to dismiss the suit, which the student's father filed in 2005.
The bill on its way to Paterson would increase school districts' accountability for bullying on school grounds, a proposal that had been introduced without success in previous sessions. So the bill, even without cyber-bullying provisions, is an improvement that has the potential of making schools less intimidating for students who are picked on for various reasons, ranging from the way they look to the color of their skin to their sexual orientation.
But the missing component of cyber-bullying leaves the door open for a subversive type of harassment that can be even more damaging than a physical confrontation. The bill Paterson will consider gives state school districts until July 1, 2012 to come up with anti-bullying training measures.
With that generous timetable, there's an opportunity in future legislative sessions to strengthen this measure, add cyber-bulling to the mix and quite possibly save a student's life.