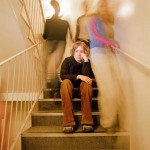 Bullying is a problem that affects ALL of our children – those who bully, those who are victimized, and those who are witnesses to interpersonal violence.
Statistics on the rates of bullying and cyberbullying vary between studies due to the measures used, the questions asked, and the population studied. However, the general consensus is that one out of three children are bullied at school, in the neighborhood, or online and that one out of three children bully others.
Additionally, the rates of bullying vary considerably across countries. Approximately 9% to 73% of students reported that they have bullied another child, and 2% to 36% of students said that they were the victim of bullying behaviors. When young people, aged 11, 13 and 15 were asked to report on their experiences with bullying and victimization within the preceding two months, prevalence rates ranged from 1% to 50% across 25 countries in Europe and North America.
References:
Shelley Hymel, Susan M. Swearer. Bullying: An age-old problem that needs new solutions.