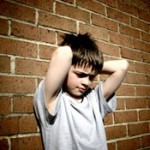 Some 44 per cent of suicides committed by young people between 2000 and 2008 were due to bullying, a national charity has stated.
According to Beatbullying, at least 26 out of 59 cases involving 10 to 14-year-olds were connected with bullying, research independently verified by a researcher at Warwick University indicates.
The charity correlated figures from the Office of National Statistics with national media reports on youth suicide between 2000 and 2008.
Beatbullying released the figures yesterday (13 June), the second anniversary of the death of Sam Leeson, who committed suicide after being bullied.
Emma-Jane Cross, Chief Executive of Beatbullying, stated that the government must make new commitments to combat bullying in every school.
"The new administration has a real opportunity and responsibility to reach those very vulnerable children who are so badly bullied that they contemplate suicide," Ms Cross said.
"Suicide should never feel like the only option for any child or young person," she added.
Beatbullying runs a number of peer mentoring schemes for young people, including CyberMentors.