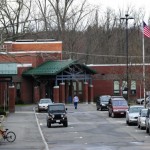 A lot of young people have a good idea of what bullying is because they see it every day! Bullying happens when someone hurts or scares another person on purpose and the person being bullied has a hard time defending himself or herself. Usually, bullying happens over and over.
• Punching, shoving, and other acts that hurt people physically
• Spreading bad rumors about people
• Keeping certain people out of a "group"
• Teasing people in a mean way
• Getting certain people to "gang up" on others
Bullying also can happen online or electronically. Cyberbullying is when children or teens bully each other using the Internet, mobile phones, or other cybertechnology. This can include:
• Sending mean text, e-mail, or instant messages
• Posting nasty pictures or messages about others in blogs or on websites
• Using someone else's user name to spread rumors or lies about someone
Unfortunately, not everyone takes bullying seriously, including adults. This is one of the main reasons that the Youth Expert Panel has worked alongside the representatives of the U.S. Department of Health and Human Services (HHS) and the Maternal and Child Health Bureau (MCHB) to develop the "Take A Stand. Lend A Hand. Stop Bullying Now!" campaign.
There are all kinds of reasons why young people bully others, either occasionally or often. Do any of these sound familiar to you?
• Because I see others doing it
• Because it's what you do if you want to hang out with the right crowd
• Because it makes me feel, stronger, smarter, or better than the person I'm bullying
• Because it's one of the best ways to keep others from bullying me
Whatever the reason, bullying is something we all need to think about. Whether we've done it ourselves or whether friends or other people we know are doing it, we all need to recognize that bullying has a terrible effect on the lives of young people. It may not be happening to you today, but it could tomorrow. Working together, we can make the lives of young people better.
The Garden State Uses 'Stop Bullying Now!'
New Jersey is one of the more than 30 states that have adopted a state law on bullying prevention in recent years. New Jersey's anti-bullying law states that harassment and bullying will not be tolerated on school property, at school-sponsored events, or on school buses.