By Melanie Jones
Times Staff Writer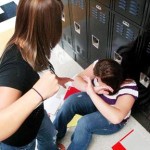 Educators and experts agree: Bullying has always existed and probably always will. However, new school policies look to provide better protection against such incidents.
A spate of suicides across the country has spawned anti-bullying laws in several states, including Alabama.
Attalla, Etowah County and Gadsden school systems have passed new bullying policies ahead of the new school year. Rep. Betty Carol Graham, D-Alexander City, sponsored the law in the House during the last legislative session. She said Alabama was one of the few states without a statewide bullying policy.
"I talked to students and parents who said there was no one to talk to without fear of retaliation," Graham said.
The law establishes "a dedicated person in each school a student can go to and say, 'Can you help me?'."
That's exactly what's needed, according to Edward F. Dragan, school safety consultant and author of "The Bully Action Guide."
"One of the best ways of (protecting children) is to create a climate within a school that allows kids to go to someone without fear of retaliation," Dragan said.
He takes it a step further to say schools should identify "safe teachers" and have one on each hall "trained how to get information, cause the kids to open up and know when to follow up."
Local school systems designate the principal or "principal's designee" as the person with whom to file a complaint.
Complaints must be filed on board-approved complaint forms and signed by the student or the student's parent or guardian and delivered by mail or in person. The forms will be available in the principal's office and/or counselor's office.