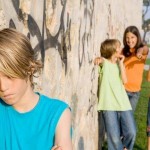 WAUPUN — Police are investigating a bullying incident last week that drove a Waupun teen to attempt to set himself on fire in a school bathroom.
According to interim Superintendent Don Childs, a male middle school student entered Waupun Area Jr./Sr. High School on April 25 with a water bottle filled with gasoline. The teen allegedly doused himself with gasoline in a school bathroom around 11 a.m., with the intention of setting himself on fire, he said.
Childs said the teen came to the school office smelling of gasoline and told school officials what he had done.
"It was a premeditated act on his part. He told staff he didn't want to kill himself, but had wanted to hurt himself. Fortunately, he was unsuccessful in trying to ignite himself," Childs said.
The teen, who is currently hospitalized, told staff he was a victim of bullying by classmates. While the school has anti-bullying programs in place, Childs said the bullying incidents may have happened outside of school.
"It's not to say that he wasn't being bullied inside school. But sometimes what happens outside of the school day is very often out of our control," Childs said. "We do, however, have the names of students who were singling him out and picking on him."
Childs said that school Police Liaison Officer Patti Toll is investigating the incident.
"As soon as they land on who these individuals are, you can be sure that anything that can be attributed to them is going to be dealt with in a disciplinarian fashion with the parents being involved," he said.
Waupun Deputy Police Chief Mindy Hendricks said the investigation is ongoing and no charges or referrals have been made.
"Depending on what we find out, there could be disciplinary measures taken at school or a referral for charges could be forwarded to Juvenile Services," Hendricks said.
In addition to drug and alcohol abuse education, Hendricks said anti-bullying messages are stressed by Toll to the student population.
"(Toll) has taken a strong stance against bullying in schools and tries to make students aware of the effects it can have on the victim," Hendricks said. "A bully may say something to one kid and the words roll right off their back. But to another kid — with issues going on in his life — may not be able to handle that. Oftentimes the bullies don't know the difference between the two."
Childs said access to online media sites like Facebook and texting has elevated bullying to a whole new level — especially at the middle school where social hierarchy is of great importance to students. He is unsure whether cyber-bullying was involved in the April 25 incident.
"While bullying is nothing new, unfortunately it's taken on an even uglier turn than we've seen before simply because of the 24/7 nature of access to the internet," Childs said. "And another part of the problem is that the role modeling of adults around these (bullies) is less than stellar.
"We see a lot of adult behavior that's built on incivility rather than trying to solve our differences," he said. "And as long as that's the case, I'm afraid the kind of bullying that occurs is going to continue to be pretty damaging."